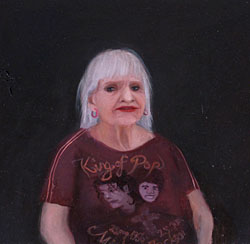 current


Hajnal Németh at the 54th Venice Biennale
Videospace is pleased to announce that under last week's decision of the national board of curators, Hajnal Németh, represented by Videospace Gallery, will represent Hungary in a solo show in the Hungarian Pavilion at the 54th Venice Biennale in 2011.



Eszter Szabó: >65_2053
exhibition 19 November, 2010 - 28 January, 2011

opening: 19 September, Friday 6 pm
introduction: Zsolt Kozma

next
---

ARCHIVES


We would like to thank our visitors at the Budapest Art Fair. Images from our booth


Videospace participated successfully for the second time at FIAC in Paris, this year as the only gallery from Hungary.

---


Thanks to our supporters!