Videospace Budapest has been working in the field of contemporary art and especially media art between 1999 and 2012. It organized art events and exhibitions and connects partners in Hungary and worldwide.
Videospace run the Videospace Gallery in Ráday Street 56 in Budapest between 2007 and 2012. During this period Videospace presented
28 solo and group shows in the gallery
, took part at several international art fairs like FIAC and VOLTA NY, organized exhibitions in Hungary and abroad as well as artist's talks, lectures, conferences and other projects.
The team of videospace is
still avaiable
for information and follow ups of our previous activities.

Recent press reviews

Sugár János: The Situation - oneadaydesign.blogspot.com - 29/09/2011

54th Venice Biennale: Gigi Scaria's Elevator from the Sub-continent - johnyml.blogspot.com - 09/06/2011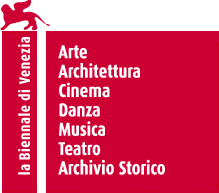 Gigi Scaria at the 54th Venice Biennale
For the first time India is represented at the Biennale with its own Pavilion, where Gigi Scaria, as well presented by Videospace Gallery, shows his work as one of three participating artists.