exhibition
02/09/2011 -
28/10/2011
opening
02/09/2011
Friday
6 pm
introduction
Endre Lábass
JÁNOS SUGÁR
THE SITUATION
About the exhibition
The main piece of the exhibition The Situation by János Sugár is the two-channel video installation titled Kairos vs. Expeditus. Two allegorical figures are confronted on the video projections on the two opposite walls of the gallery: Kairos, the youngest son of Zeus from the Greek mythology, is the god for the favourable moment, fortunate opportunity or the right moment.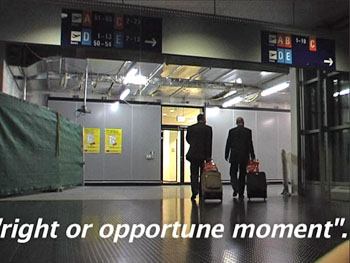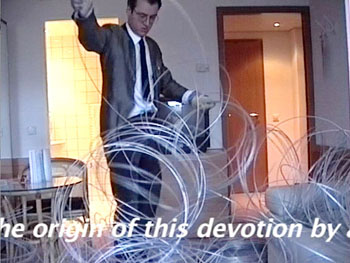 Expeditus, saint and martyr from the 4th century, is invoked in urgent cases and for prompt solutions. He warns us not to put off our duties and to turn the future to present. These two different attitudes towards life are embodied by the artist permamently struggling with a wire coil on one side (St. Expeditus), and in an airport scene, awaiting for an automatic door to open up on the other (Kairos).

From the focus of the space, standing on a low base, the two views of life can be observed from the same distance. It is the turning point of urgent and important and by looking in one or the other direction, the viewer is forced to choose.



This point is in association with Einstein's Point of Singularity. The graphic print shown in the exhibition illustrates this phenomenon: There is a so-called Einstein-Rosen Bridge, in sci-fi literature often named Worm hole in connection with space travels. This hypothetic bridge connects the Black hole, which swallows matter, with the White Hole, which on the contrary, shoots out matter. On half-way between the two phenomena is the Point of Singularity, where mass is endless and space is null.

The title giving video The Situation is placed in the shop-window of the gallery. It shows a lucky ascape from a subway train through a tunnel. The image is accompanied by a quotation of Donald Rumsfeld given shortly after 11 September, 2001.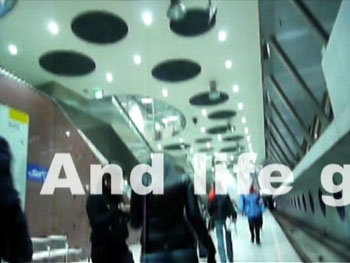 Videospace Gallery was opened with János Sugár's exhibition "Mute" in September, 2007. It is a great pleasure for us to celebrate the 5th anniversary of Videospace with another work by him.
Sponsors of the exhibition

top
Images from the opening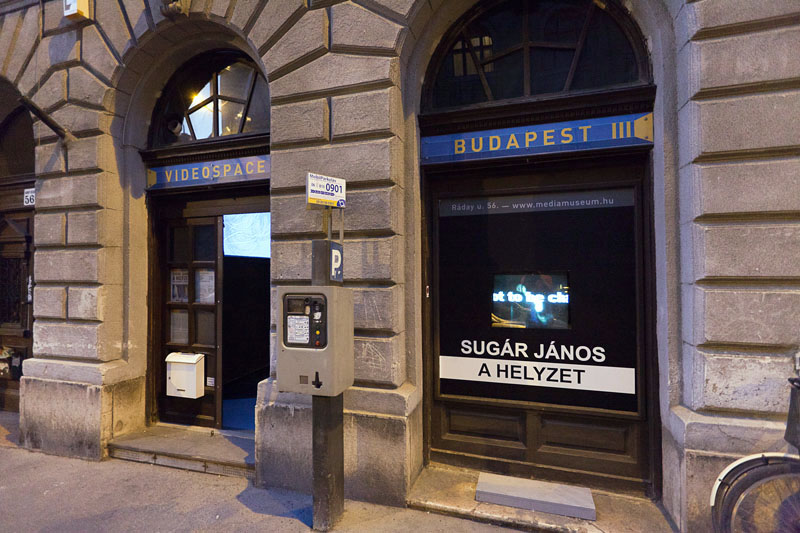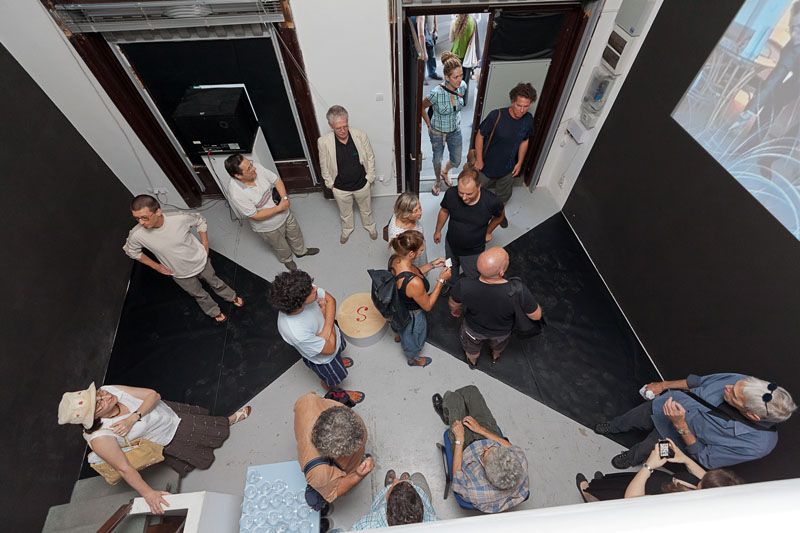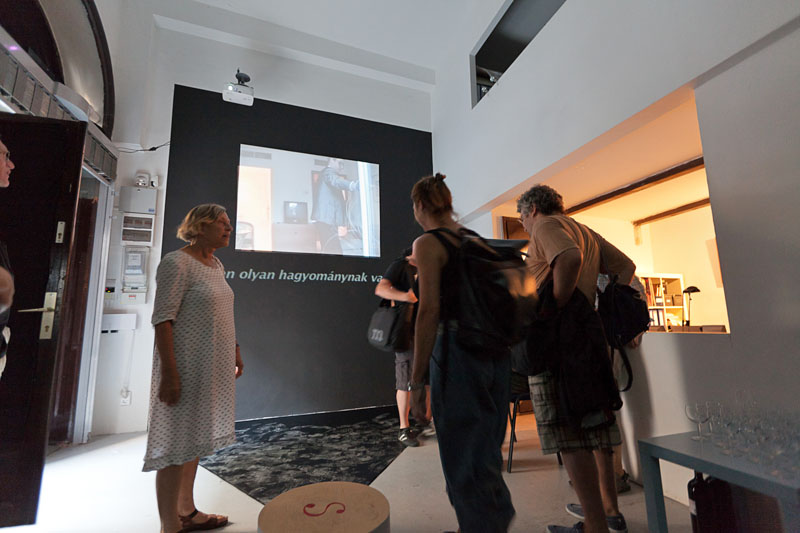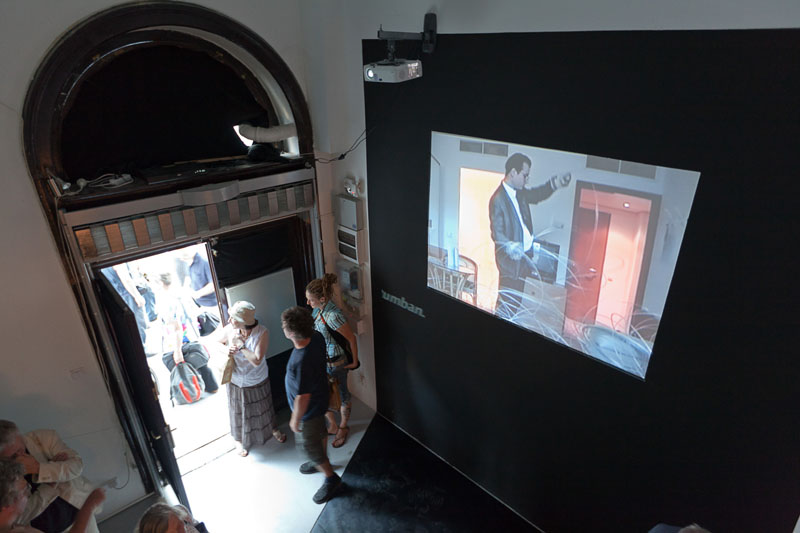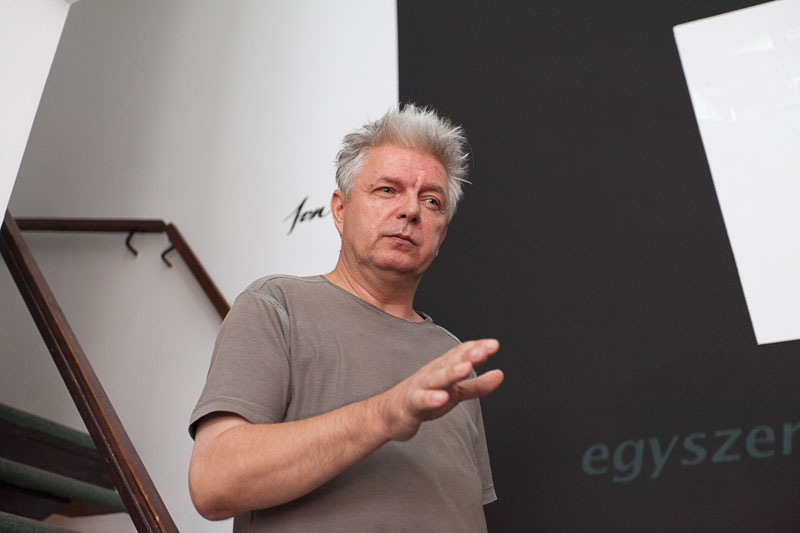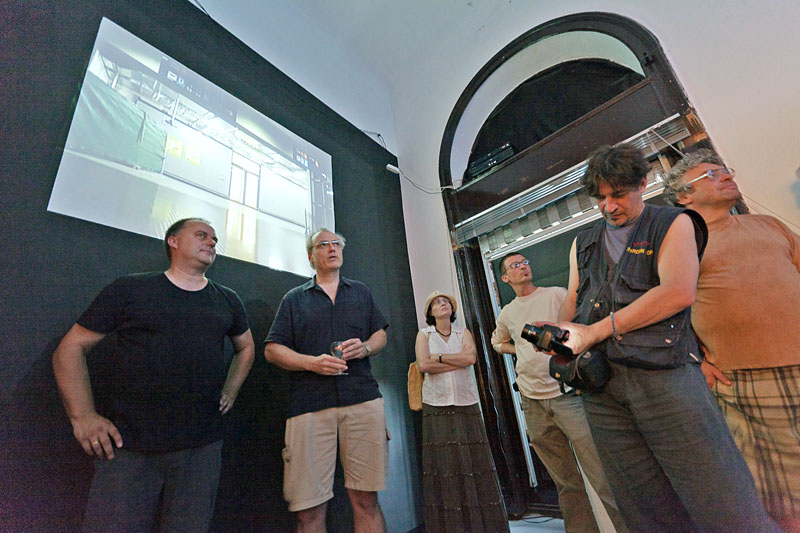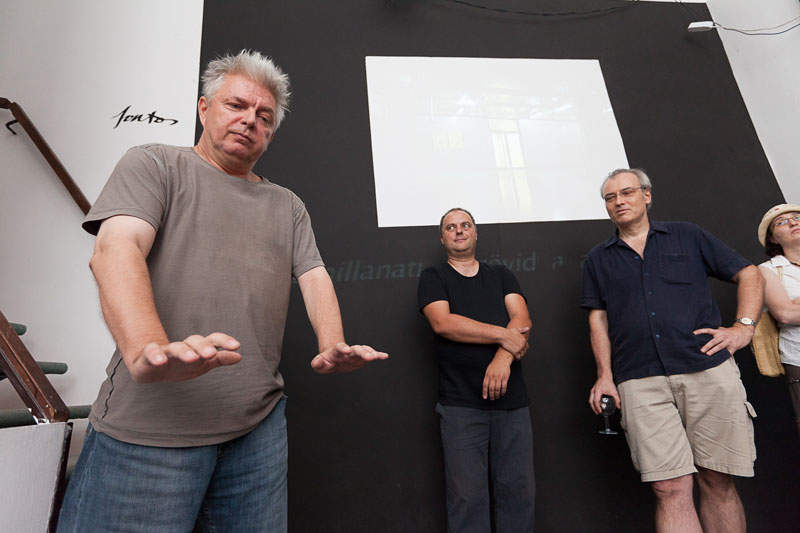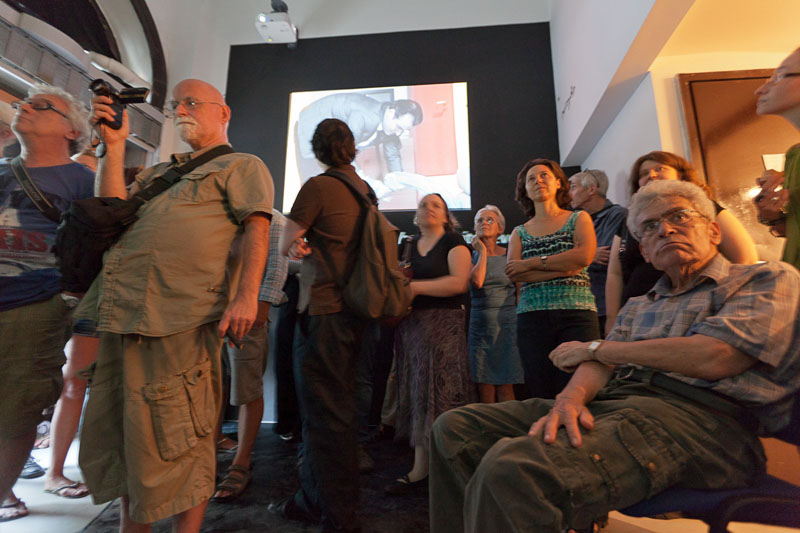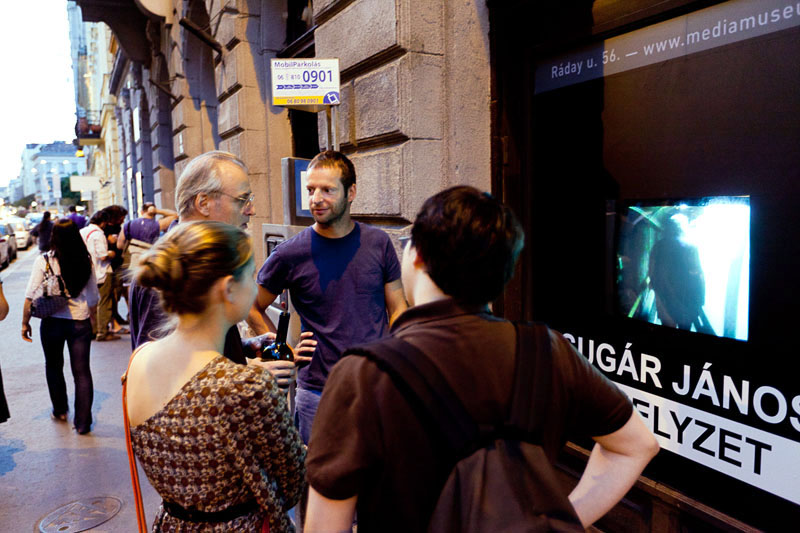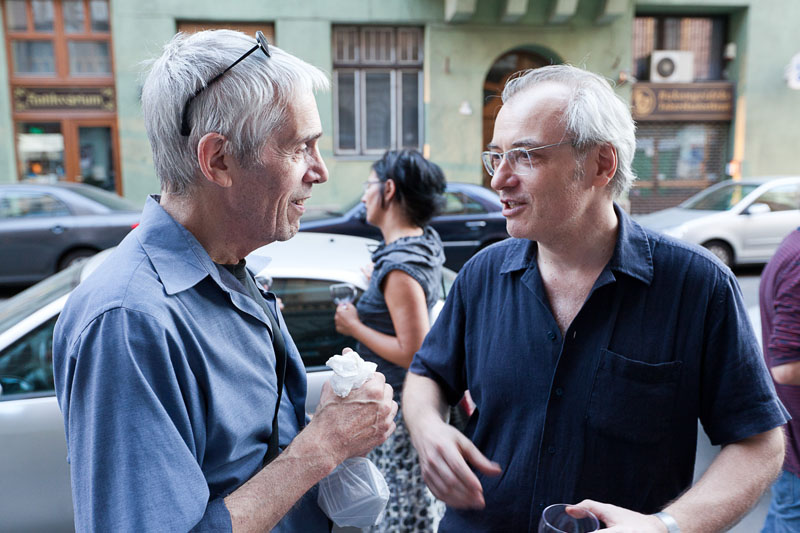 photos: Zoltán Kerekes

top