Retirement Home 2047
2009, 2'49", animation video based on water colors, HD resolution, ed. 5
Detail of the video, size reduced.
Video and images just for preview on this site, no permission for download or any other use!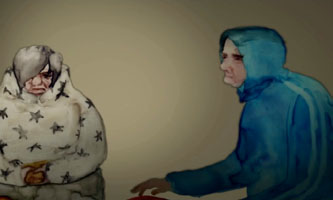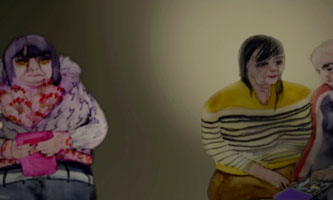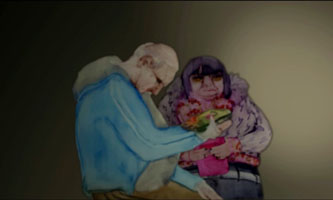 Back to Overview

CV
Retirment Home 2047 is a panorama of the artist's friends how she imagens them when they will be pensioners. Playing with electrical games, wearing clothes recalling the fashion of the alternative scene today. A permanent pan of the camera implies a flow of time, always spotting new characters and leaving behind others.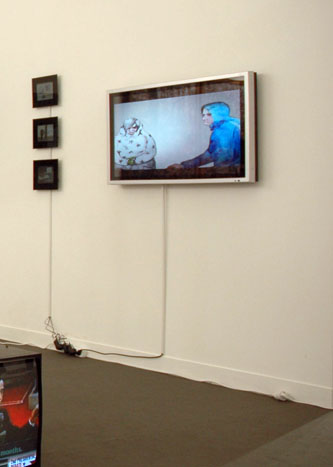 Presentation at FIAC Paris 2009