Videospace presents
the Indian artist
GIGI SCARIA
at Volta NY
Born in Kerala in 1973, Indian artist, Gigi Scaria works in various media — installation, painting, video, photography and sculpture. Whether he presents his themes in an Indian setting or in the environment of other locations, Scaria does so using his most characteristic and unique visual language. He presents his artistic commentary on the human condition in a philosophical and analytic but also ironical and often humorous manner.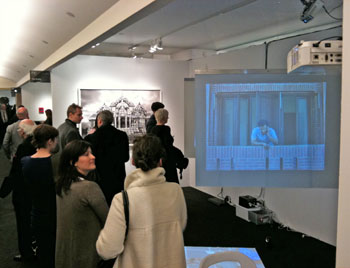 Far from separating the worlds of the artist and the audience, the cultural difference much rather makes the viewer realise the universal nature and the cross cultural relevance of issues like urbanisation, community history, personal memory, environmental issues, interaction between cultures and generations.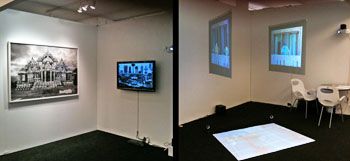 His narrative unfolds amid the simultaneous presence of the profoundness of observation and analysis on the one hand and irony, or wit in the traditional sense of the term on the other. Although his works are often very strong statements, all of these qualities represent several possible and equally valid aspects of the issue observed. The viewer is also challenged to take one of the points of view, and recognise that the validity of his/her alternative interpretation and reflection does not exclude the truthfulness of other statements.

Sharp and pure documentation and the elements of fiction are often used side by side, and blend into a perfectly natural flow of narration in Scaria's work.



CV

works presented at Volta 10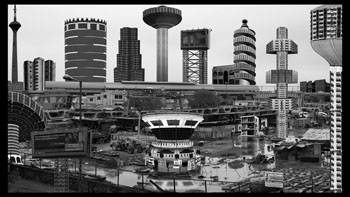 Gigi Scaria: Amusement Park, 2009, single-channel video with sound, 5'24", edition 7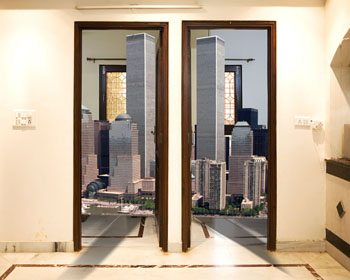 Gigi Scaria: Political Realism, 2009, single-channel video with sound, 3'35", edition 7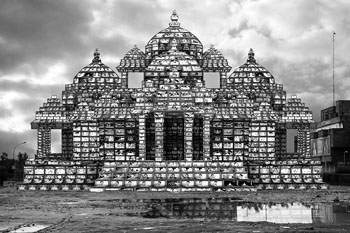 Gigi Scaria: Tele Mandir, 2009, digital print on archival paper, 64 x 54 inches, edition 3 + 1 A/P

Gigi Scaria: Settlement, 2009, digital print on archival paper, 80 x 54 inches, edition 3 + 1 A/P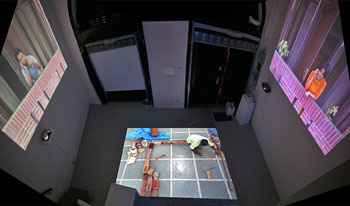 Gigi Scaria: Site Under Construction, 2006, 3-channel video installation with sound, 15'06", edition 5

top