The exhibition

Artist talk

Supporters of the exhibition

press images to download
videos and installations
The exhibition
Videospace Budapest is delighted to present three young Hungarian artists revealing their images: They show genres that mix, paintings that become animated cartoons, noise turns into melody, static to motion, plane to space. Tiniest observations and own revelations generate art pieces.

The water colors on transparent paper of Eszter Szabó become alive by animation. The audioinstallation of Léna Kútvölgyi calls forth video pieces by moving opal foils, and the video of Tamás Zádor leads to experiencing time-lag through a journey of pictures.
Talk with the artists


12 November, 2008, Wednesday 7 pm
guest: Edina Nagy
moderation: Eike
press images to download:
Léna Kutvölgyi / video installation / video still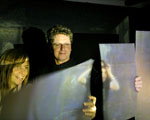 screen JPG 72 dpi / 56 KB
print JPG 300dpi / 1,1 MB

To use only in connection with the exhibition at Videospace Budapest mentioning the following credits:
Léne Kútvölgyi: Teleprezencia © photo: Zoltán Kerekes jr.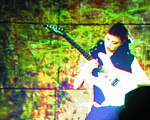 screen JPG 72 dpi / 840 KB
print JPG 300dpi / 1,2 MB

To use only in connection with the exhibition at Videospace Budapest mentioning the following credits:
© Léna Kútvölgyi, Videospace Budapest 2008
---
Szabaó Eszter / drawings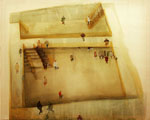 screen JPG 72 dpi / 59 KB
print JPG 300dpi / 211 KB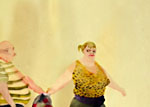 screen JPG 72 dpi / 48 KB
print JPG 300dpi / 327 KB

To use only in connection with the exhibition at Videospace Budapest mentioning the following credits:
© Eszter Szabó, Videospace Budapest 2008
---
Tamás Zádor / video stills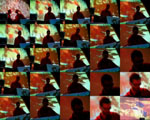 screen JPG 72 dpi / 54 KB
print JPG 300dpi / 161 KB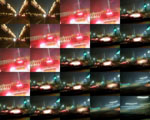 screen JPG 72 dpi / 96 KB
print JPG 300dpi / 242 KB

To use only in connection with the exhibition at Videospace Budapest mentioning the following credits:
© Tamás Zádor, Videospace Budapest 2008