The exhibition

Artist talk

Supporters of the exhibition

The artist

press images to download
Calin Dan: Lost Toys
Lost Toys
four-channel video installation in the exhibition space
Lost Toys is a random database of images originating from various content pools (e. g. art history, military history, anatomy, biology and the history of science). The source material has been digitalised and processed into short film animations. In the playfulness and spontaneity shamanistic rites merge with the basic codes of the Western culture. The four-channel installation will cover the whole surface of the gallery with the animations. It gives a unique and unexpected space experience, underlined by the music.
The work has been exhibited in the Romanian Pavillion of the Venice Biennial, 2001. It has never been on show in Hungary, although Calin Dan's activities are quite well-known and appreciated by the Hungarian art scene. That is why we consider it important to present this key work to a wider audience.
Visuals: Călin Dan
Animation: Mathieu van den Berk
Sound: Rainier Kurpershoek
sony/wmf/pp
video in the bathroom
sony/wmf/pp is a single channel video from the same line of work, exploring rezidual traces of shamanism in contemporary culture. Here, the artist performs a ritual dance in his bathroom, replacing the shaman's amulets and mirrors with a Sony video camera and with WMF kitchen stuff.
Performance: Călin Dan
Camera: Iosif Kiraly, Janine Huizenga
Editing: Oskar van den Belt
Music: Sleepz John Estes


15 October, 2008, Wednesday 7 pm
guests:
Călin Dan, Katalin Timár, Szacsva y Pál
The exhibition is supported by
Calin Dan
Born in 1955, Arad, Romania

Academic training:
1979 – MA in Art history & Theory, University of Fine Arts, Bucharest

Calin Dan lives and works in Amsterdam, independently and within subREAL group.The developer of multimedia projects in Romania and in Amsterdam. Conttibution to mainstream and alternative publications on internet related topics.

Individual shows from the last years

2008
• Emotional Architecture. Azimuth of Fissure, Halsey Institute of Contemporary Art, Charleston, South Carolina
2007
• CA(R)NE – This Is Our City, theatre performance at the Odeon Theatre, Bucharest
• Memory Tags (A Lounge), Experimental Art Foundation, Adelaide, Southern Australia
2006
• 'sony/wmf/pp. Trip. Sample City. – Three takes on Emotional Architecture', Stroom Den Haag
• Something old , something new, something borrowed, something blue, Galeria Noua, Bucharest
2005
• Lost in Translation, Vaal Gallery, Tallin

Group shows from the last years

2008
• Transmediale.08, Berlin
• Bucureşti – Intre melancolie si isterie. Cateva perspective artistice despre spatiul urban, Czech Centre Gallery, Prague
• Communism Never Happened, Pavillion Normandie, Caen
2007
• Borderline – Moving Images. Seduction – A Theory-Fiction between the Real and the Possible, Soho Shangdu, Beijing
• 53rd International Short Film Festival Oberhausen (c)
• Hotspot Bucharest, 35th Rotterdam Film Festival
2006
• Zones of Contact, Biennale of Sydney 2006, Museum of Contemporary Art, Sydney
• GuestRoom #4: Atelier Rijksbouwmeester, Museum het Domein, Sittard
• NowHere Europe - Trans:it. Moving Culture Through Europe,
• National Museum of Contemporary Art (MNAC), Bucharest

press images to download:
Calin Dan: Lost Toys / still 1+2



screen JPG / 250 KB
print JPG / 850 KB
print TIF / 2,4 MB

Calin Dan: Lost Toys / view of the installation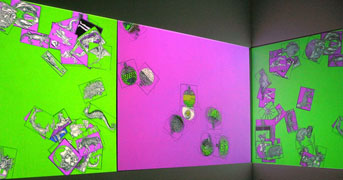 screen JPG / 125 KB
print JPG / 850 KB
print TIF / 5,4 MB

Calin Dan: Lost Toys / still 3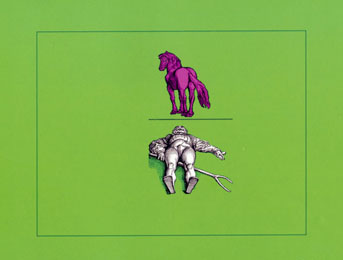 screen JPG / 56 KB
print JPG / 600 KB
print TIF / 4,4 MB

Calin Dan: Lost Toys / still 4


screen JPG / 100 KB
print JPG / 550 KB
print TIF / 2,3 MB

To use only in connection with the exhibition at Videospace Budapest mentioning the following credits: © Calin Dan: Lost Toys