AMUSEMENT PARK
Amusement Park
is far from the documentary genre. In fact, it resembles a video clip, in which there is also a distinct overtone critical of the political and social dimensions of urban structures of present-day India. All this is 'wrapped' in a package of easygoing mood of public entertainment.
single channel video, 2009, 5'24", DVD, edition 7
Gigi Scaria
an emerging international artist from India, living and working in New Delhi. Besides making various types of videos, he is also a painter, sculptor and photographer. Over the past several years, he has had solo shows in many places from Seoul to Berlin, and participated in numerous curatorial shows all over the world.
Gigi Scaria is one of the three artists exhibiting in India's first-ever national pavilion at the Arsenale at the
54th Venice Biennale in 2011
. He was presented at art fairs including Art Basel Miami, Contemporary Instambul and Art Expo India. Videospace presented his newest video works and some of his photographs at Volta New York in Spring 2010 and at FIAC in Paris in Autumn 2010.


more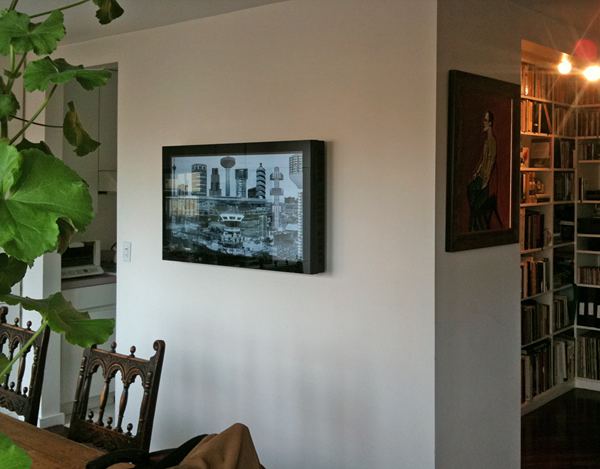 Gigi Scaria: Amusement Park, on 40¨ monitor installed in a flat in New York City

top